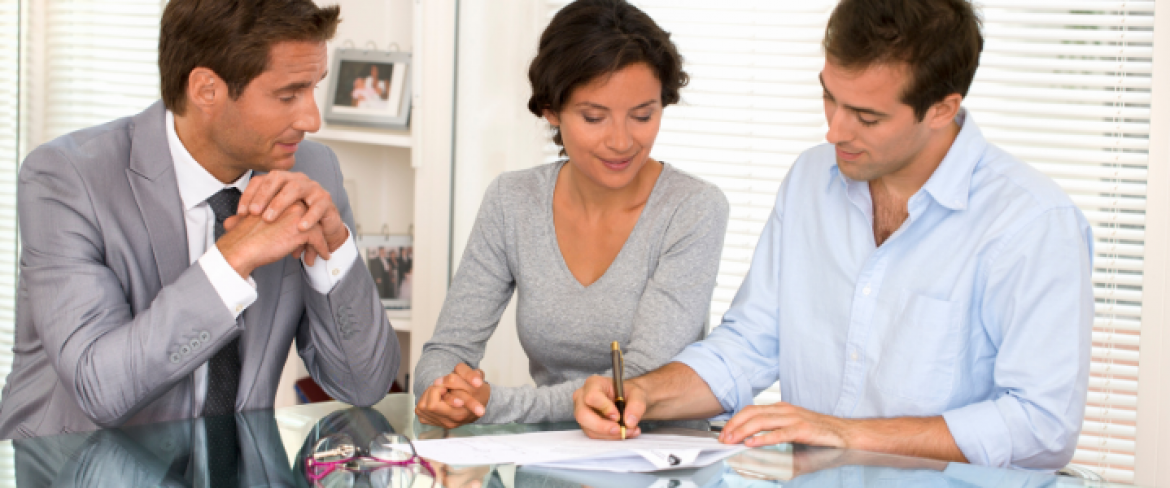 Once you have decided to sell your home, the next crucial decision you will have to make is whether to sell your property by yourself or to hire a real estate agent to do this for you. For some, it may seem more cost-efficient to sell their own property, as doing so would mean that they would not have to pay for the agent's commission.
While there is no right or wrong answer when it comes to this, there are a few things you might want to consider. You will also need to factor in questions like "how long will it take you to sell your house" and "how well do you know the current market value of your property", among other things. Before you make a decision, let's deliberate.
Dedicated Time for Enquiries
Selling your property is not your full-time job, but it is real estate agents. What does this mean for you? This means that you do not have to rush home from work or postpone a meeting when a potential buyer wants to see your property. Aside from time efficiency, having an agent selling your property means less stress for you, too. Also, it may feel tempting to save money but let's say if you know little of dentistry or constructing or even any other trade, would you do it all? There are professions out there that need specialisation and so does real estate, even if it may seem an easy job, wearing someone's shoe will give you a real perspective.
Knowledge and Experience
Entrusting the selling part to a real estate agent makes it possible for you to get your property sold much sooner than if you were the one entertaining potential buyers. Agents have been trained to undergo various courses, passed exams, and gained experience in dealing with buyers through working for themselves or working with other agencies.  All of these play an important role in getting your property sold in the anticipated time off course various other external factor play in, Your real estate agent will be able to answer questions and address buyer concerns much better because of the knowledge and experience that they have gained. Some vendors choose to sell in less time whereas others are more patient and all they want is a good price not saying selling quickly will fetch less, perhaps real estate agents work with you on a one-to-one basis to bring you the results that you after. like every property is different so does every vendor, and their requirements and circumstances.
Effective Marketing
In recent times, rules and regulations have evolved over time and aside from their familiarity with all the regulations involving real estate transactions, agents also know where to look for potential buyers and how to effectively target them using tried and tested marketing strategies. Networking is one of the strengths of real estate agents – one that will benefit you as a seller. Instead of relying solely on your friends and family to help you spread the word about your property, your agent has access to various methods and platforms in place to ensure that potential buyers learn about the house that you're selling.
Screening and Managing Buyers
A real estate agent can find out whether someone who wants to view your property is indeed a qualified buyer or just a curious neighbour. Agents are trained to ask qualifying questions to determine the seriousness, and motivation to buy, finance readiness and so much more. They are also able to influence a qualified prospect to make an offer to buy your property.
Stress-Free Negotiations
Buyers are likely to make comments about your property that might upset you, and it would also be difficult to take rejections. A real estate agent shields you from having to deal with buyers directly, and they also provide a more objective approach to selling your property because there are no personal emotions involved. This means that they will be able to handle criticisms well, respond to rejections with a sound counteroffer, and follow up with buyers without looking desperate. After all, negotiations are all about win-win, not with the price only, even with settlement conditions, terms involved and so much more.
Market Know-How
Despite the pandemic brought about by the coronavirus in the year 2020, the Sydney property market has continued to defy the worst forecasts and remained remarkably resilient. Year over year, Sydney's median house price is up 6.6% at $1,154,40. Buyers have been lured back into the real estate market by low interest rates, government tax cuts, and other incentives. A real estate agent is always abreast with information and updates like these to help you sell your property at a great price point, the shortest time and make selling a property an experience than another mundane task.
Correct Pricing
Pricing property correctly is very important, and it can affect days on market and final sales price. When your price too high, fewer people would be interested to see your property, resulting in fewer offers. On the other hand, when you price it too low, you might send the wrong message that something is wrong with your property or that you are desperate to sell. An agent will be able to help you set the right price for your property given the current market conditions.
Real Estate is more like people business than property business as more and more transactions are these days based on how good real estate agent is, how well they present, how well they communicate through various medium and whether your potential buyers are happy dealing with them, their character their presence and overall persona.
so overall, there are fairly good reasons why selling through agents are much more rewarding and your experience will enhance in dealing with properties overall. Even if you have had a bad experience previously selling or leasing a property through some real estate agent, it is always good to try with others, as there are many young, vibrant and technology-friendly agents who are emerging that can provide you better service. Tanisha from Thank You Real Estate is one of those new breeds of real estate agents who put heart and head into ensuring that your property is in good hands.
Do ensure you check google rating of agent, agency and do some research, so you avoid falling for any agent who lures you with false promises.
We at Thank You Real Estate will be more than happy to help you get the most out of selling your property. Call us today on +61 430 607 866 for any enquiries or to schedule a meeting.